I'm starting this new blog at the same time as beginning work on my portfolio to be presented for accreditation as a Certified Member of the Association for Learning Technology.
To begin the process of pulling together material for the portfolio, I've found it helpful to list out all of the various online learning roles, tasks and projects I've worked on professionally and as a volunteer since my first 'learning technology' work in 1999.
So, while I hope that this blog will become a space primarily for self-reflection rather than self-promotion, a place to narrate my work, to articulate what I'm learning and to point to some great stuff on the web, what follows is a linear list, with links, of my online learning experience to date.
**Teacher of **English and Media Studies, Cadbury Sixth Form College (1993 – 1999)
Online tutor, Sheffield College (1999 – present)
Since completing LeTTOL, I have tutored several LeTTOL cohorts.
I tutored two cohorts on the Certificate in Online Learning course which was delivered by the college for for the CIPD.
I have tutored two cohorts on the Effective Mentor's Toolkit course.
Information officer, CTI Centre for Textual Studies, University of Oxford (1999)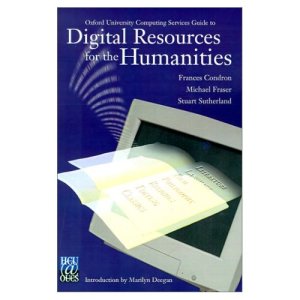 During 1999, based within the Humanities Computing Unit at Oxford I worked as the Information Officer for the CTI Centre for Textual Studies. This centre was part of the national Computers in Teaching Initiative (CTI). In this role:
E-learning consultant, Warwick Business School (1999 – 2006)
Working across the Warwick MBA programme, and primarily on its distance learning variant, in this role:
I designed and introduced new ways of working for tutors to receive and feedback upon student assignments electronically.
I developed, or managed the development of, a broad range of online learning resources, from vast online question banks for formative self-assessment (using QuestionMark's Perception), to multimedia case studies, podcasts and video materials.
I provided consultancy and training and authored substantial guidance materials to prepare and support faculty (and external practitioners and tutors) for a range of online roles.
I authored and tutored a course entitled 'Tutoring online' to prepare faculty and external tutors to become online tutors.
I led the development and design of online modules in E-business and Project Management
I authored the article 'Assessing online collaborative activity on the Warwick MBA' for Warwick's 'Interactions' journal.
I authored support material, ran workshops and gave lectures to support students' online learning and research skills.
I co-authored and presented a paper entitled 'E-MBA Initiative at Warwick Business School: A Study in Collaborative Online Learning' for the Networked Learning in a Global Environment conference, Technical University of Berlin, May 2002.
I led the design and project-managed the development of the Warwick MBA for IBM (a 'blended' distance learning, online and face-to-face MBA programme bespoke for IBM).
With a former colleague, Frances Condron, I undertook some freelance research and consultancy for the JISC into the uptake of, and support for, learning environments in FE and HE: Condron, F. and Sutherland, S., 2002. Learning environments support in the UK Further and Higher Education communities: proposal for a new support service. (517 Kb PDF file)
Co-founder and developer of CancerNursing.org (2002 – present)
In 2002, I negotiated with my employer, Warwick Business School, that I would work part-time for a year in order that I could work voluntarily on the development of www.CancerNursing.org and its overarching charitable limited company Nurse Learning. Co–developed with my colleague and friend Ray Irving and his brother Mark, a Cancer Nurse Specialist, CancerNursing.org is an open learning site dedicated to the provision of free courses and resources that aim to enhance the understanding and the skills of health professionals and others concerned with the care of cancer patients.
E-learning specialist, The National College (2006 – present)
My work in this role is varied and ever-changing and encompasses:
working with some of the most talented leaders from across the education sector in the UK
the development of online networking and collaboration spaces and initiatives for leaders across the education sector
project management of substantial online learning and networking developments, including the College's Leadership Library and its online network
the design and development of formal online learning experiences
community management in the College's online network.
A case study telling the story of  the development, launch and uptake of the National College's online network, and outlining lessons learned about the development and the management of this professional networking and learning environment is provided in this article I wrote for the ALT newsletter.
In 2009 I was interviewed by David Noble about my professional background, my experience of and views about online learning and professional networking. David published the interview as part of his Booruch podcast and you can listen to it below.
Image CC BY-NC-ND P_Dean